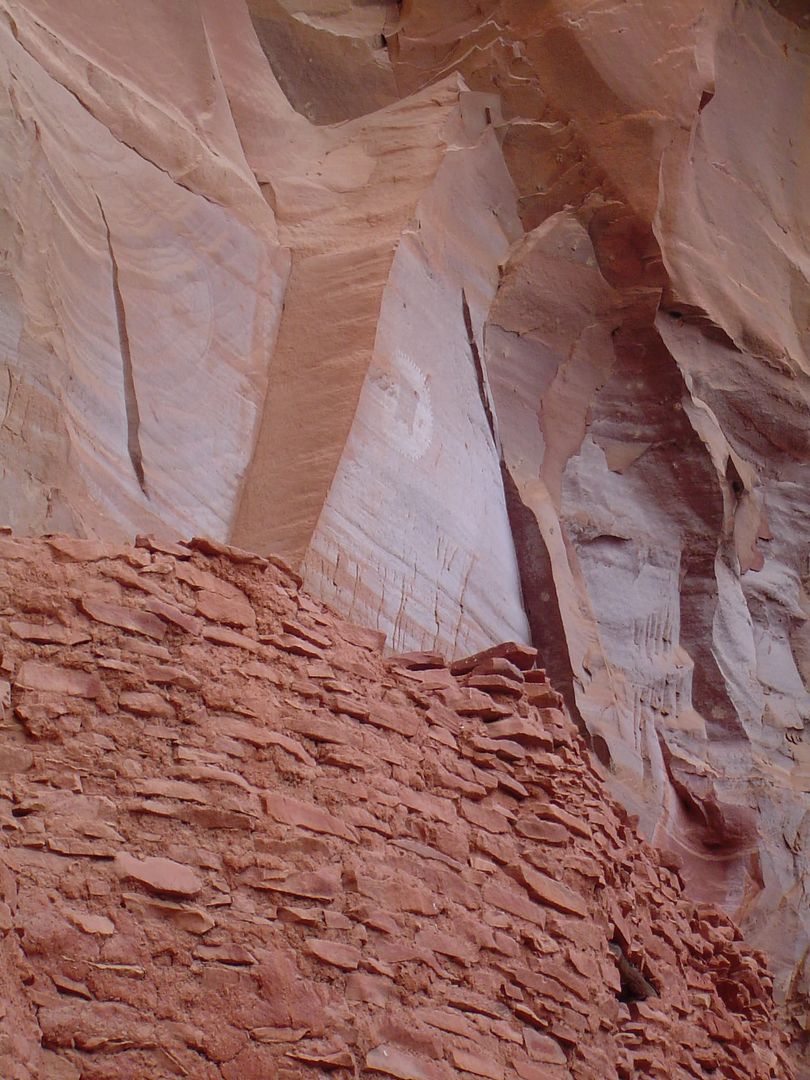 While in Sedona there are several archaeological sites and ancient ruins for you to explore. The Palatki (Hopi for "red house") Ruins are one of my favorites.
They sit tucked away in the canyons in the Verde Valley. These cliff dwellings were constructed by the Southern Sinagua people, who inhabited the area from about 650 A.D. to around 1300 A.D..
This area is also known for it's pictograph sites in the area with the dwelling walls displaying art from Archaic cultures (extending back over 6000 years) to the work of the Sinagua, and finally paintings done by the Yavapai and Apache in historical times.
The rock art can be found 1/2 mile west of the cliff dwelling. The wall acted as a shield from the elements and preserved the pictographs that would have otherwise been erased by nature.
They used pigments made from kaolin clay (white), smashed hematite (red), powdered limonite (yellow) or charcoal (black), and then would mix it with organic substances such as blood or fruit juice. The area residents produced a wide variety of symbols, as well as pictographs of themselves and the animals of the area.
Also there are vertical scratches on some of the walls thatare even before Archaic drawings, but dating these scratches has been impossible. The symbols, as well as some of the other human figures done in red, are thought to mainly the work of the Archaic people dating from 3000-6000 years ago. Then there are animal and human drawings done in yellow are thought to be the work of the Sinagua. Then the charcoal drawings are most likely done recently by the Yavapai or Apache Indians since some of drawings show men riding horses and that would then he after horses were intoduced to the area by the Spanish.
No trip to Sedona is complete without a journey back into time. Make sure you visit some of these archaeological wonders.
Click For More Info