Ever wonder what happens when Sedona gets too much rain at one time? Several years ago, the Oak Creek found out exactly what happens. The waters raced through Sedona and the evidence of it's power left scars on the land that would be visible for years to come.
News crews sat perched on the bridge recording the news journalist's reports and filming the events. The logs, fallen trees and boulders that normally would be immovable, raced by destroying everything in it's path. The trees hung on to the earth with their exposed roots as the raging river eroded what little soil they had to cling to.
We stood and watched as the river rose to the point it was just a few feet under a crystal store that normally sat over looking the creek. This time was much different as the store owners probably held their breath in hopes of the now raging river receeding.
The rain in the Sedona area caused slides to cover Highway 89A in Oak Creek Canyon. Many people along the Oak Creek lost their homes to the waters while hundreds of others were evacuated.
Slide Rock Park Before The Rain: Note The Building On The Right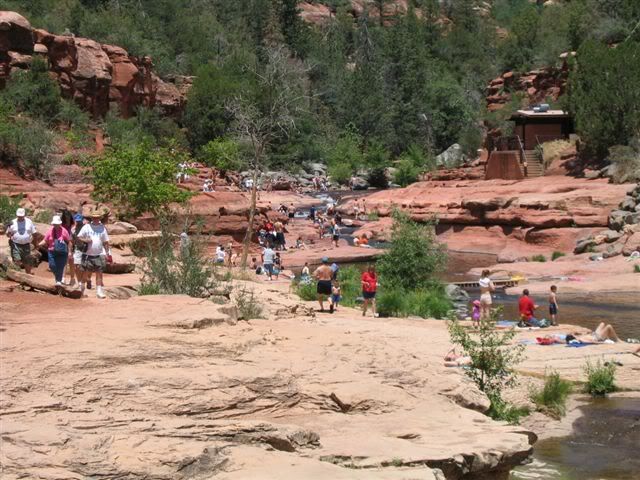 Slide Rock Park After The Rain: Note The Same Building In This Picture!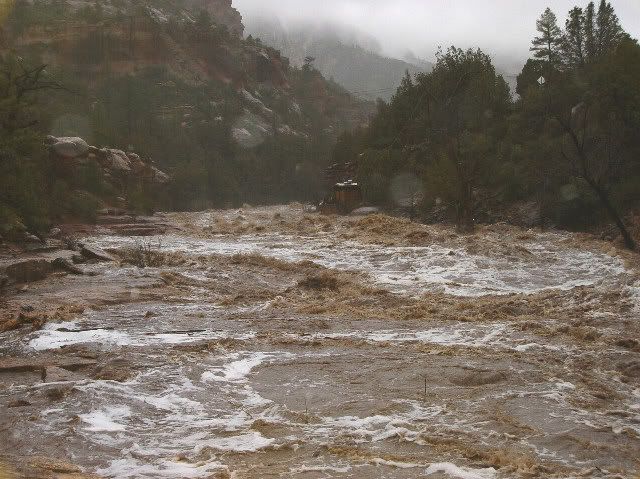 This video is of the Village of Oak Creek, a couple locations in Oak Creek Canyon, Wet Beaver Creek, Dry Creek, and in the Red Rock Crossing areas.